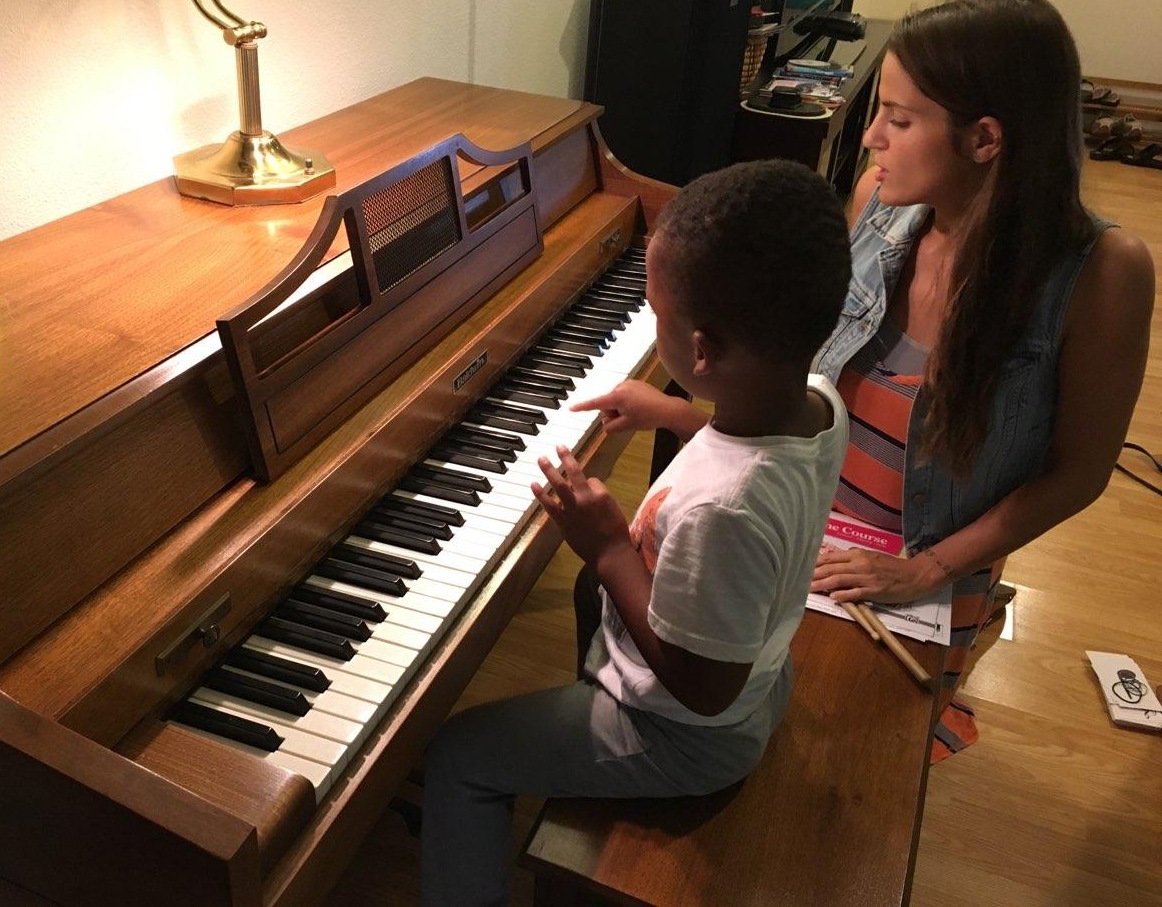 Music Lessons
In Your Home
What we do
Henderson Academy of Music offers lessons for every instrument (piano, guitar, bass, drums, strings, brass, and woodwinds) as well as voice...in the convenience of your own home.
Service Area
We currently offer in-home lessons in the following metropolitan areas:
Atlanta, GA Dallas-Fort Worth, TX Los Angeles, CA Philadelphia, PA San Diego, CA
Austin, TX Denver, CO Miami, FL Phoenix, AZ San Francisco Bay Area, CA
Boston, MA Houston, TX New York City, NY Portland, OR Seattle, WA
Chicago, IL Las Vegas, NV Orange County, CA San Antonio, TX Washington, D.C
We have a large staff of teachers and a large service area.
We provide lessons in all suburbs and surrounding cities of each metropolitan area listed.
More info:
Lessons are once a week. Beginners generally take half-hour lessons and many eventually move on to 45-minute or hour lessons. We offer a no-commitment trial lesson so you and your kids get a chance to meet your teacher and see if it's a good fit before continuing with weekly lessons.

We love teaching and know how to make learning an instrument fun for kids and teens.
Beginners learn the basics of their instrument- proper technique, music theory, note-reading, rhythm, scales, chords, and ear-training. Most lessons for beginners consist of learning out of a method book as well as supplemental games, exercises, flashcards, and simple contemporary songs.

Intermediate and students play songs from contemporary artists such as Taylor Swift and Coldplay. Many advanced students learn composition, improvisation, and play advanced classical, jazz, or rock pieces.
Our philosophy
Music lessons should be fun. Why make your child suffer through boring lessons that they'll eventually want to quit? We believe that playing an instrument should be an enjoyable experience.

Students play their favorite songs. When kids play songs like know and like, they have more fun, practice more, and learn faster. Our students play songs by Katy Perry, Bruno Mars, John Legend, and other pop artists.

Fun, engaging teachers: We not only know how to teach, we know how to relate to kids and teens. We understand how to take complex musical concepts and communicate them in a way that a child understands. Most importantly, we know how to get kids excited about learning!
Rates
Lesson rates are as follows:
30-minute lessons: $35
45-minute lessons: $48
60-minute lessons: $60
Our Teachers
We love teaching! We are all experienced performers and educators. Some of us specialize in jazz, others in classical. Some of us play in rock bands, others in symphonies. Whether your kids want to be the next Mozart or the next Michael Jackson, we've got a teacher for you.
Qualities of a great music teacher
Musical proficiency is only one part of what makes a great music teacher. With kids especially, a teacher's personality is a huge factor. We are kind, patient, and encouraging. We love having fun but we also understand the value of discipline.
Teacher Bios
We currently have over 70 teachers on staff and we're growing every month. Select your city to view our teachers in your area.
Student Photos
Check out our students and teachers in action!
425-218-8855
Info@hendersonacademyofmusic.com
You may also contact us by filling out the contact form below.